Request Service
We're here to help. Call us 24/7 or fill out the form below to get started on scheduling your service call.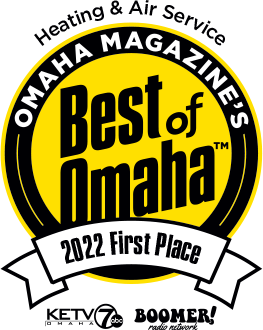 Best of Omaha for 17 years running.
To us, being awarded this community accolade year after year shows that our customers value these pillars as much as we do!
"Homeowners have lots of choices when it comes to the health and maintenance of their home's critical systems. We've made a point to always choose the customer first, and we've been honored that Omaha homeowners have repeatedly done the same for us."
– Mark Evans, President
The service call you actually look forward to making.
Upfront pricing
Industry leading guarantee on parts and labor
The best customer service in town (seriously, read our 4,300+ reviews!)
Proudly serving homeowners in the Omaha metropolitan area.