The right outdoor lighting can enhance the appearance of your home after dark, and provide you with an added measure of security.  It's commonly known that the greater the illumination, the less likely your home is to be bothered by burglars.
Even if you have a security alarm system, do you activate it before going to bed or at other times while you're home?  Probably not.  So, think of outdoor lighting as a second line of defense to preserve the safety of your home and family.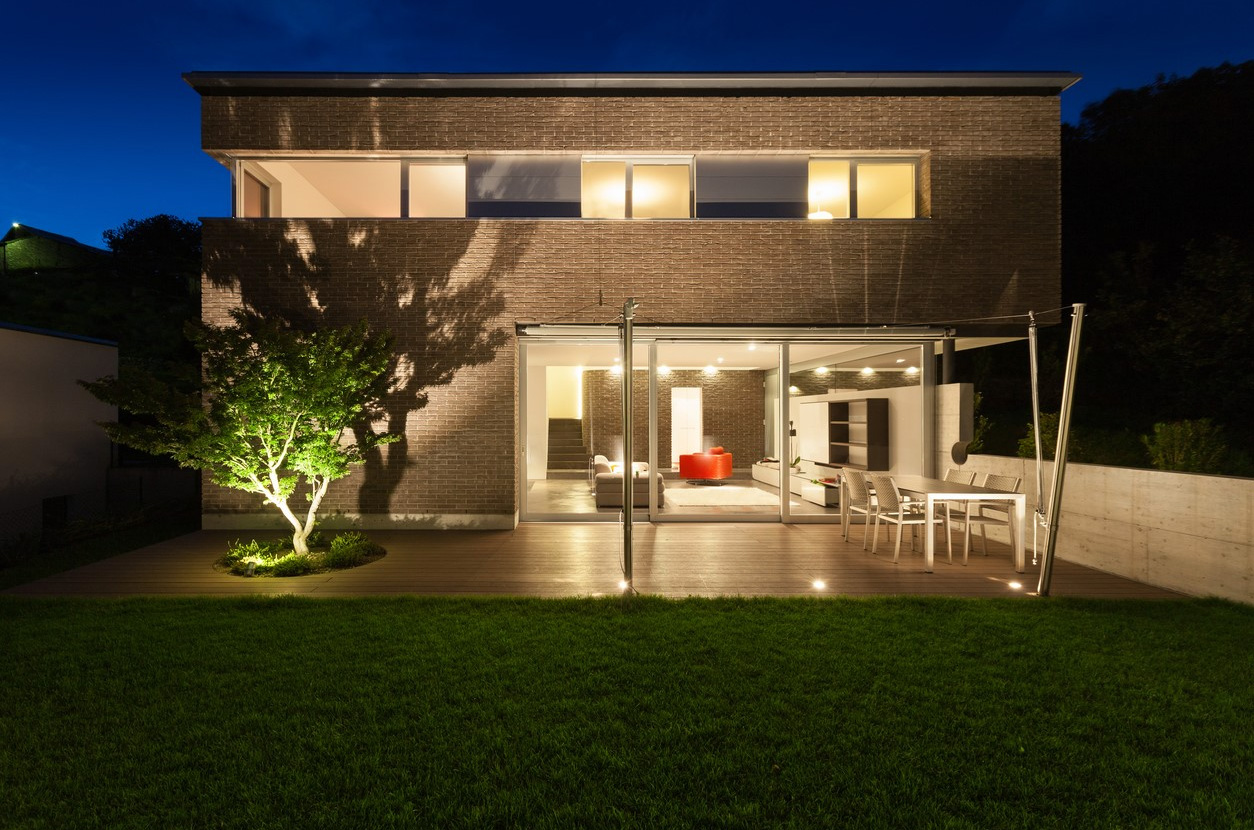 At Burton, your seasoned Omaha electricians, we have a world of experience in designing and installing exactly the right kind of outdoor lighting to serve your dual purpose:  greater peace of mind and added visual appeal.
Here are just a few of your options:
Infrared motion detectors (IMDs).  These are activated by human body heat from up to 70 feet away.  Once motion is detected, your outdoor lights will automatically turn on.  Equally important, IMDs can discern between humans and animals so your lights won't be activated by neighborhood dogs, cats, and other nocturnal critters.
Floodlights.  Ideal for the back of your house or over your garage, floodlights provide the greatest amount of light of all available outdoor lighting options.  Plus, they can be manually controlled or connected to IMDs.
Automatic indoor timers.  It's important to keep the inside of your house well lit, too.  To be sure your lights come on even when you're not home, connect one or more to an automatic timer.
Landscape lighting.  The sky's the limit these days when it comes to the many landscape lighting options available to you, including LED lighting on trees and shrubbery, footpath lighting, deck lights, in-ground lights, and more can help beautify your great outdoors.
Mini-spot lights.  Many home owners experience a scary few moments every time they arrive home in the dark while hunting for their car keys and the front door key hole.  Mini spotlights, designed for front door use and other applications, can help you gain entry more quickly and safely. 
Contact Burton today for an in-home outdoor lighting consultation and a guaranteed upfront price quote.