There's nothing cozier or more relaxing than sitting back to warmth and glow of a roaring fire.   But for that it adds to your home and way of life, a fireplace is also a source of serious health and safety risks if not maintained and used with the utmost of care.
That's why we urge you to follow these simple safety precautions for the good of your home and family.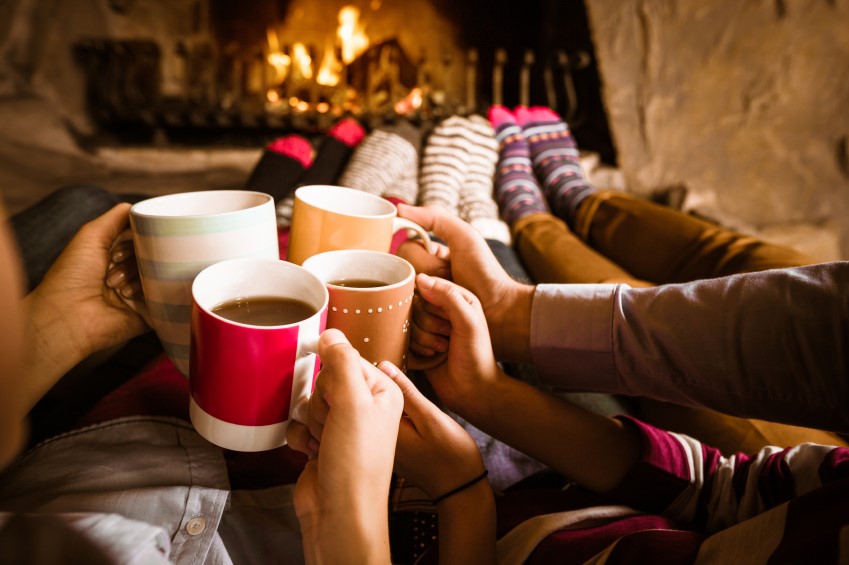 Inspection and Cleaning – Even if you only use your fireplace occasionally, it's important to have your chimney inspected and cleaned by a reputable chimney service once a year. During this process, the chimney sweep will remove any debris and soot and clean the flue, damper, smoke chamber and shelf, plus he firebox. He or she should also light a small fire to ensure that the fireplace is safe to use.
Safe Distance – Always keep any flammable objects, such as furniture, toys, and decorations at least 3 feet away from the fireplace (or any heat source, for that matter). Use a mesh metal screen to keep embers from flying. And keep young children and pets from getting too close to a burning fire by surrounding it with a gate. Remember, never leave children in a room with a burning fire unattended.
Burning Safely – Do not use flammable liquids to start a fire. Only burn dry, seasoned wood in a wood burning fireplace. Burning trash, cardboard, or other unapproved materials can produce excess smoke and promote creosote build-up. Creosote is a highly flammable substance that results from burning wood. It can coat the inside of the chimney and ignite a deadly fire. If you have a gas fireplace, do not put any foreign objects into a fire. And remember to keep the remote starter out of reach of children.
Clean-Up – Be sure to turn off the gas to the fireplace before heading out of the house or calling it a night. Clean the firebox out at least once a month during months of heavy use, leaving about an inch of ash to act as insulation and help coals heat faster. Keep in mind that fireplace coals remain hot for a long time after the fire has been put out.
If, however, you're using your fireplace not just for the ambiance but an added heat source, than perhaps your furnace isn't working as well as it could be.  If you even suspect a problem with your home heating system, contact Burton today for fast response, expert diagnose, a guaranteed upfront price to make the needed repairs, and truly dependable results.