You think you have a hard time coping with the summer heat and humidity?  Just ask your pets how they feel about it. And, if they could talk, you would get an earful.
The fact is, summer can be a very difficult time for your pets; a time that requires extra caution and prevention on your part.
Here are some helpful tips to point you in the right direction: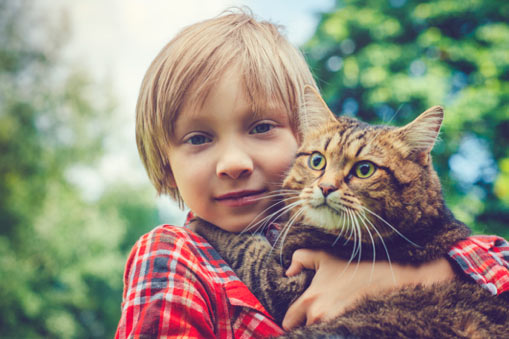 Keep up with their vaccinations to prevent ill effects from coming in contact with other outdoor animals.
Walk your dog in the early morning or evening when it's cooler. Mid-day sun and heat can dehydrate them. It also can burn their paws and pads.
Keep your pets off unknown lawns that might be treated with chemical fertilizers and pesticides.
Keep cats and dogs hydrated by setting aside a shady spot outdoors with a fresh supply of cool water.
Don't leave your pet in the car even for a few minutes to help prevent heat stroke. Even on a sunny, 70-degree day, the inside of your car can heat up to more than 100 degrees.
Apply a pet-friendly sunscreen to areas of their bodies that aren't covered with fur.
Rinse your dog thoroughly after he or she goes swimming.
How about life indoors?  Well, it's obviously much more comfortable for people and pets with air conditioning. But if your system isn't running up to par, now's the time to get it inspected and, if needed, repaired.  You see, sometimes the solution can be as simple as replacing the filter.
Contact Burton today for the help you need to keep your home's interior cool and comfortable, all summer long.