Behind every great team, you'll find a strong rally cry, a motivating catch phrase, or a single mission statement. It's one simple line that unites a team together behind one goal – one purpose. When it's used, the whole team becomes focused on the mission and works together to make magic happen, to achieve success.
"Cowabunga"
~TMNT
"When your plumbing's hurting, just call Burton!"
~Burton AC, Heating and Plumbing
"Engage the Imagination and create excitement about learning!"
~Omaha's Children's Museum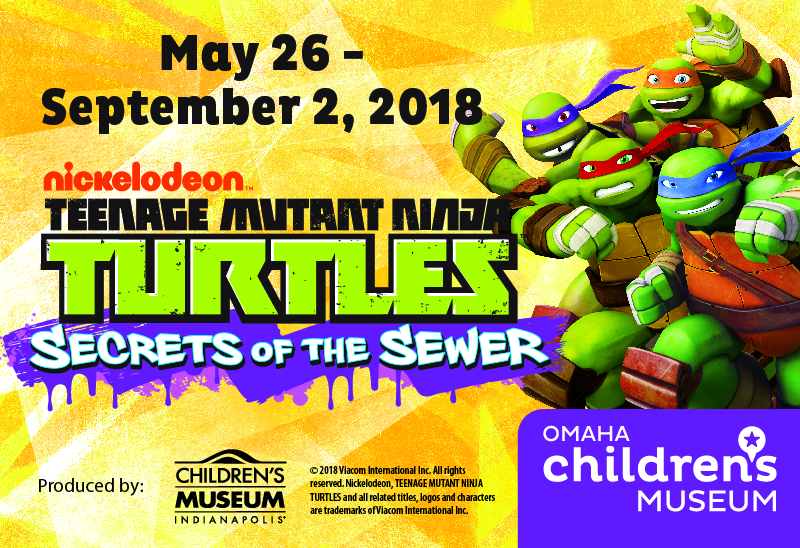 Three separate rally cries from three very different teams – who are joining forces to bring one special exhibit to children in the Omaha metro area. Omaha's Children's Museum and Burton AC Heating and Plumbing are proud to present the Teenage Mutant Ninja Turtles (TMNT), Secrets of the Sewer Exhibit.
Leonardo, Donatello, Michelangelo and Raphael make up a dynamic team who can teach kids important lessons about working together as a team. Each member of their team plays an important role – which is the key to success in any team. Leonardo, the fearless leader, takes on the responsibility for himself and the team. Donatello, the inventor, uses his brains more than physical skills. Michelangelo brings a sense of adventure. And, Raphael is always ready to tackle situations head on. Knowing each other's strengths and playing into them can carry the team further than any one individual. It helps them defeat the bad guys and keep the sewers safe.
Exhibit sponsor, Burton AC, Heating and Plumbing shares the TNMT mission to keep the sewers safe and the Omaha Children's Museum's passion of providing a space for kids to explore, play and learn through experiences. "We are so happy to sponsor Omaha Children's Museum, helping children experience the important lessons of teamwork" said Mark Evans, President and Owner of Burton.  With the special TNMT Secrets of the Sewer exhibit, kids are able to problem solve through puzzles, mazes and obstacles. Ultimately, living out the fantasy of training to be a ninja alongside their favorite "Heroes in a Half Shell."
This temporary exhibit is currently open at the Children's Museum for a limited time through September 6th. Be sure to take your ninja-in-training to this special exhibit. "It's Ninja Time!"