How are you at pop quizzes? Ready to try one now? Great! Open a Word Doc on your computer or grab a pad of paper and pen and, in 60 seconds, jot down every service you can think of that an electrician routinely performs. We'll sit back and wait while you complete your assignment…
Okay, time's up. And now, let's see how close you come to the scope of electrical services we provide here at Burton: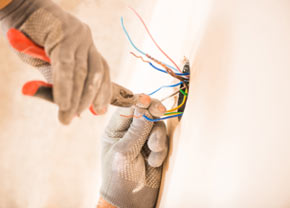 Air conditioning wiring
Alarms
Carbon monoxide testers
Ceiling fan wiring
Code compliance & corrections
Electric service upgrades
Meter wiring
Outdoor decorative & security lighting
Outlets, switches and dimmers
Pool and spa wiring
Range & dryer wiring
Recessed lighting
Smoke detectors
Whole-house surge protection
That's not a complete list, mind you, but it represents a good start. Plus, for each service listed above, you can count on Burton for ongoing maintenance, new installations, and repairs…24/7 if an emergency arises.
Here's one, however, that's not on the list:  home electrical wiring and safety inspections. We think it's our most important electrical service because it enables us to ensure you have all the safe power you need. In fact, the older your home, the more you need this service, even though we recommend annual service for every Omaha area home owner.
Are you taking full advantage of everything this Omaha electrician has to offer? If not, and you have a pressing need, why not contact Burton today. We treat your home like it's ours, and every customer receives excellent care.