When the temps dip and the nights grow longer, we tend to seek the warmth and comfort of home. So do outdoor such pests as squirrels, mice, and other unwanted guests. So to prevent your home from becoming a proverbial motel that even you wouldn't want to be a guest at, we urge you to take the following precautions.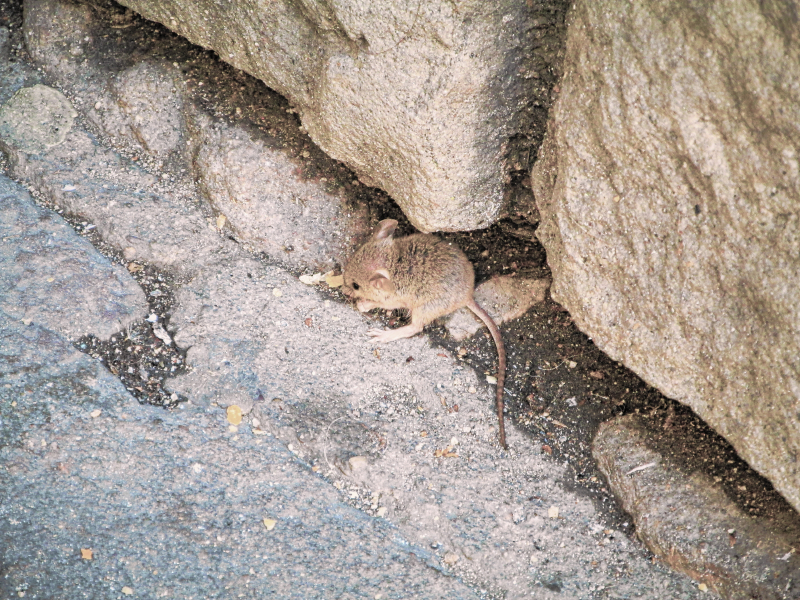 Put Pet Food Away – Don't leave pet food out once designated meal times are over. Otherwise, your pet might be joined at its bowl by something else with four legs.
Have an Energy Audit – An effective way to keep pests outdoors is to seal off any cracks and crevices that might provide an entry point. An energy audit can pinpoint areas of your home that might need a little work in that department. Taking care of them will not only help keep pests out, but save you money on your home heating (and cooling) costs.
Fix Plumbing Leaks – Leaky faucets and pipes can set the perfect stage for pest infestation, as they're prone to provide a dark, damp environment for bugs and rodents to thrive in. So take care of that annoying dripping faucet sooner rather than later.
Hire a Chimney Sweep – Squirrels, raccoons, bats, and even birds are drawn to to warmth during the winter months and might try to find shelter in your chimney. Have a chimney cap installed to prevent them from getting in, and remember to have your chimney cleaned to remove creosote build-up and debris.
Store Firewood Away From the House – There's nothing like relaxing by the warm glow of a fire. But storing your firewood up against your house can invite various outdoor pests and insects to take up residence within the wood pile. To help prevent that, keep your firewood at least 20 feet away from your house and above ground level. Also, only bring enough wood inside for immediate consumption, because you never know what's clinging to that wood.
Sorry if that all creeped you out a little, but better now than before you actually have to deal with pests as house mates. Also, please contact Burton now or any time you notice a plumbing leak, or pooled water that has suddenly and mysteriously appeared, but you're just not sure from where. We're highly skilled not just at repairing water and pipe leaks, but locating those that might be hidden from the naked eye.