Did you know that the average bathroom is one of the most dangerous places in the home?
Each year, about 250,000 people sustain a bathroom-related injury, many if not most of which can rather easily be prevented. But first, let's examine some rather telling statistics as provided by the Center for Disease Control and Prevention: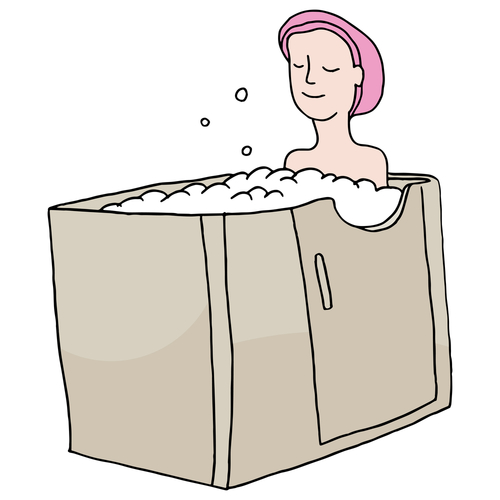 – Women are more likely to be hurt than men
– Children are also highly susceptible to home-based injuries in the bathroom and elsewhere
– 81% of all home injuries are caused by falling
– Seniors are especially vulnerable to slipping and falling
– Falls account for about 25% of all hospital admissions, with 55% of those taking place inside the home (bathrooms especially)
– About 133,000 people are injured each year while using the toilet
– The two leading causes of home-injury death are falls and poisoning, in that order
– A person can drown in as little as two inches of water
Now, let's look at some practical and effective ways to provide greater safety for all family members using the bathroom, but especially those in greatest need of assistance:
– Install grab bars near the toilet.
– Install grab bars in and around your tub and shower enclosure.
– Bathroom rugs actually encourage vs. prevent bathroom falls, so if you must use them, apply double-stick tape underneath.
– Ask Burton about installing anti-scald shower and faucet valves to help prevent sudden falls.
– A new high-seat toilet, 19" vs. 13" in height, makes it much easier for seniors and the disabled to sit down on and get up from the toilet.
– Special non-slip flooring materials are ideally suited for use in the bathroom, including cork, rubber, vinyl, and bamboo.
– Walk-in tubs eliminate climbing over the edge of a tub, plus they come with water-tight doors.
– GFCI outlets shut off the supply of electricity should it suddenly come in contact with water to help prevent electric shock and electrocution.
Contact Burton today for assistance in turning your bathroom into a safe haven for you and every member of your family.