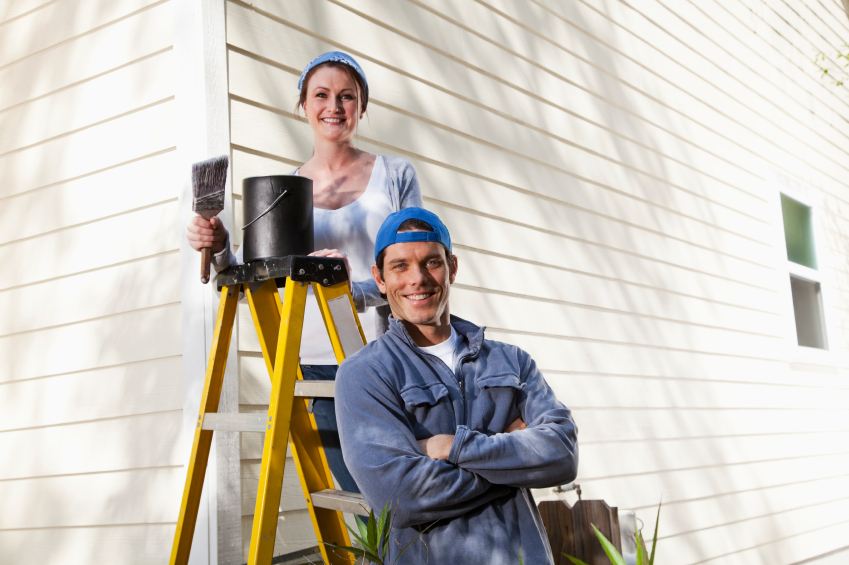 As the spring season swings into full gear, so does the real estate market. While people buy and sell homes 365 days a year, the majority of buyers start hitting the streets in search of their own personal version of home-sweet-home during the months of April, May, and June.
So if you've been thinking of selling your home in the next few months, don't wait until the flowers have bloomed to make it more appealing to buyers. Here are 5 things you can do now to make sure that your home stands proudly out among the rest.
Pack It Up
Start going through your cabinets, closets, and personal belongs and figure out what you want to keep or toss. Pack up things that you don't use on daily basis, like winter clothes and gear. De-clutter as much as you can and remove family photos, the kid's artwork, and other treasures. You want prospective buyers to imagine themselves living in your home, and have plenty of space for their own belongings.
Freshen It Up
One of the easiest and least expensive ways to breathe new life into a room is with paint. Not everyone might be fond of lime green, so opt for classic, neutral colors. Invest in new, inexpensive bedding, throw pillows, and cabinet hardware. Take advantage of the season and add pops of color with fresh flowers, a bowl of lemons, or light, airy curtains.
Let the Light In
Buyers love light and bright spaces, so wash all windows, inside and out, and add much need lighting to dark rooms. Take down the heavy drapes, update lamp shades, and change out bulbs, where appropriate, to those with the maximum allowable wattage. If overgrown shrubs or trees are preventing natural light from flooding your home, trim them back.
Fix It Up
Don't let minor repairs turn buyers away. Replace dingy caulk and tile grout in the bathroom, fix leaky faucets and toilets, patch up peeling wallpaper, and tighten loose railings. The fewer to-dos you leave for a potential buyer, the more money will end up in your pocket.
Make a Great First Impression
Add some springtime curb appeal to you home with a well maintained lawn, colorful plants or flowers, and a fresh coat of paint on your front door. Clear out leaves, branches, and debris, and put away children's outdoor toys.
Also, be ever mindful of the inevitable pre-sale inspection, and prepare accordingly. And that's where Burton can be of tremendous assistance with services like the following:
Heating and AC system cleanings and inspections
Whole-house plumbing inspection
Water heater replacement
Faucet and toilet replacement
And more
Call us and let us know how we can help you receive top dollar for your home in the Omaha real estate market.