If your clothes dryer were to call it quits today and you were later told it either can't be repaired or the cost is more than you're willing to pay, you're most likely to rush out and buy a new one. Another brand, spanking new electric clothes dryer.
But don't be so hasty, especially if you've never even considered choosing a natural gas model vs. electric.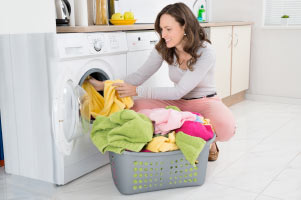 For starters, gas appliances outperform their electric counterparts in energy efficiency. Here's a good example. Americans spend about $9 billion and 60 billion kilowatt hours per year to dry our clothes. By opting for natural gas over electric, you'll cut your energy consumption by up to 75% less to operate than electric dryers. And, because gas dryers heat your clothes faster, they're also gentler on fabrics which, in turn, extends the life of your clothes.
Don't already have a natural gas connection in your laundry room or area? That's where we come in – Burton AC, Heating, Plumbing, Electrical, and More.
We're licensed plumbers and gas fitters who will do the job to perfection and to the highest standards of personal safety. While we're at it, you might even consider replacing other electric appliances for natural gas models, especially your stove and range. Natural gas is what all the great chefs cook on, so why let a little thing like that constrain your creativity?
For more information or to schedule service, contact Burton today.