For many families, the kitchen is the heart of the home. It's where homework is done, meals are made, and special moments are shared. But many kitchens, especially in older homes, simply don't function the way they could or should.
So if you're thinking of taking on a kitchen remodel because yours simply doesn't meet the needs of your family and lifestyle, here are 4 things to consider.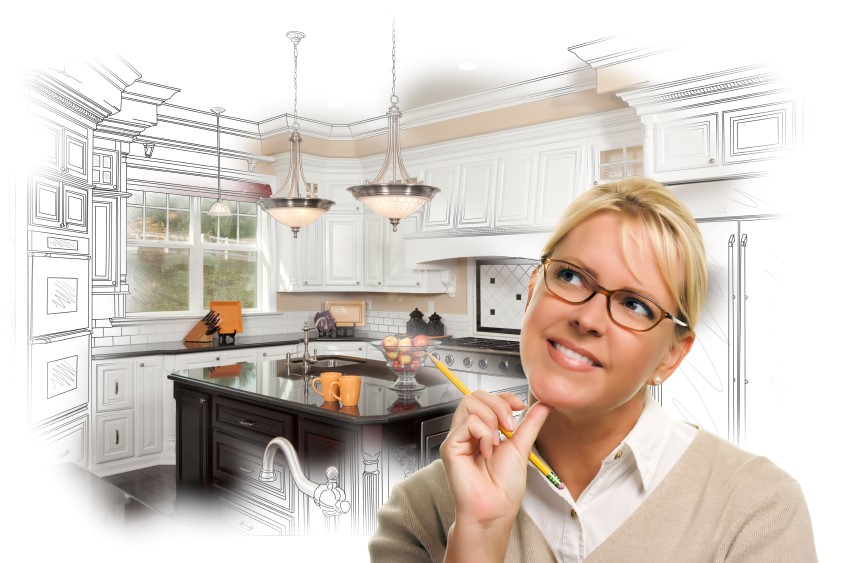 Who Uses the Kitchen?
A family of 5 will have different needs than a couple of empty nesters. If you have young children, perhaps you'd like lower food and beverage storage or a more accessible microwave so that the kids can easily help themselves to a snack. A couple might prefer a large island with an extra sink and open shelving in lieu of upper cabinets.
How Do You Use the Kitchen?
Do you make dinner from scratch most nights of the week or do you prefer to eat out? Love to entertain large crowds or is a romantic dinner for two more to your liking? If you're constantly hosting gatherings, you might want double wall ovens and even a second dishwasher if your space can accommodate it. Also – is casual dining space important to you or do you prefer to keep people out of the kitchen while you prep and cook?
What Are Your Must-Haves?
Maybe it's top-of-the-line appliances, or a sleek, minimalistic and sustainable design. Perhaps you've always wanted to open the kitchen up to your family or dining room. Prioritize the things you simply can't live without, then make a list of "nice-to-haves". Ultimately, the budget will dictate which items make the cut.
The Work Triangle.
Even the smallest of kitchens should have that ideal configuration between the refrigerator, stove, and sink. A small rolling island or cart can help free up much-needed space to accommodate the triangle while offering prep space and storage.
Here at Burton, you'll find we can come in awfully handy with complete or partial kitchen remodels.  Not only can we handle all the plumbing and gas hook-ups, but we can advise you on the coolest ways to go green without sacrificing efficiency or functionality.  Let us know what we can do to help – or, if you're simply not sure, just ask!