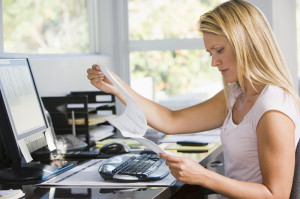 When was the last time you upgraded your home electrical service?
If it's been long enough that you can't really remember and, in the meantime, you've added more and bigger electricity-using appliances and other equipment, then it's time to consult with a professional. The reason? To make sure you have all the power you need – and then some – to run every electricity-using device in your home safely and reliably.
Here are other indications that your present fuse box or circuit breaker panel may no longer be adequate for your needs:
Frequent fuse replacement
Circuit breakers frequently trip
Signs of rust inside or outside your electrical service panel
You recently purchased new appliances or a home heating or cooling system
Lights are flickering
You're getting ready to start a construction project, whether it's remodeling or building a new addition
240v circuit required
You're planning to set up a home office and work from there
You have new "little ones" to care for and you want to provide for their added safety
As you can see, there are multiple reasons to consider upgrading your electrical service to a 100 amp or 200 amp circuit breaker, including future planned purchases that will put an increased demand on your existing power supply.
At Burton we are a leading area provider of home electrical repair services, ready now to help you enjoy life's modern conveniences without worry of an electrical fire or your family's safety. Contact us today for more information on an electrical service upgrade for your home or small business.